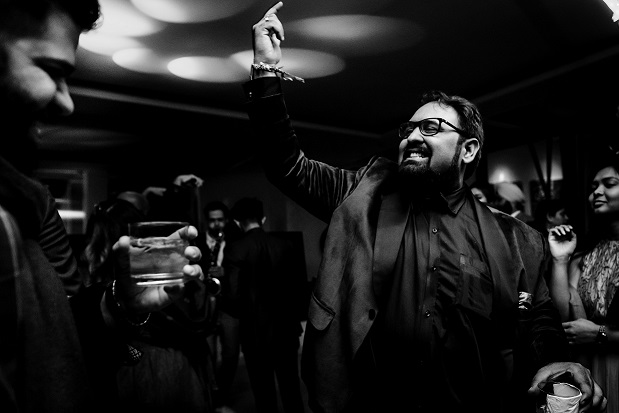 Youngsters or Bachelor Party / Dirty 30 /Naughty 40 & Family Roast!
The time of year is here again where every nook and corner of the city hollers out "mere yaar ki shaadi hai"; and the newspaper society sections are thick with marriage announcements. As the last windy weeks of autumn give way to the cold days of winter, wedding season has arrived — and with it, never ending bachelor parties or sometimes know as the youngsters parties – " The last fling before the ring "
Bachelor parties are what every groom longs for. It's a time for a bunch of dudes and dudets to have some fun where they can cross a few blurry lines all in good spirits. A bachelor party is also about making memories that you and your loved ones will remember for years to come. [ and pictures are not allowed ] Selection of the appropriate live entertainment can make all the difference in the atmosphere. One can go far beyond the casual and repetitive tinkling ivories, Belly or strip dancers or spinning DJs and boring Punjabi music at these all nighters usually lasting till 6am in the morning.
Introducing a new wave of  entertainment at your bachelor's party to tickle your funny bone, do Consider inviting a stand up artist who will add just the right dose of funk, jest and humor. He will make you laugh so hard that your jaws hurt and you are left teary eyed.
Then consider inviting a rapper who will throw out those rhymes and keep everyone in a great mood, making them groove to every beat and now think what if we put both those talents in one person! Viola.. the key to a unique and unforgettable experience is 'MC SID' – 'The Wedding Rapper'.
Sid is a mix of Eminem and Russell Peters who performs with full enthusiasm and interacts with the audience through rap. To add some quirk he roasts his audience in good humor with such spontaneity that leaves his audience longing for more, almost always he has guests wanting him to pick on them for a few hard laughs J
The roast mingles with the music and DJ without any setbacks so that the party continues with full zing. The fun sessions are interactive and are a good mix of music, humor and masala to entertain the guests.
Sid deserves a thumbs up for introducing this genre of rapping while roasting the guests. The session is energy packed and comes with lots of surprises. The whole scenario of a 'musical roast' is quirky, lively and thoroughly entertaining for one and all ,guaranteed to keep the guests in complete awe and splits!